Do you remember the TV advertisement way back where the toddler's father was trying to teach his son to pronounce the word "flower" a couple of times and suddenly, the toddler snapped back saying "Orchid la!"?? It was darn funny rite??
Well, I got my "orchid la" moment last weekend when my little brainy at home decided to outsmart the mother!
We were driving back after his UCMAS class that afternoon and I saw a chicken crossing the road - yes, crossing the road. Then I quickly called him to see and said "Bryan! See chicken! Quick quick! He scrambled up from the car seat and took a look and then snapped back .. Mom, its Rooster la!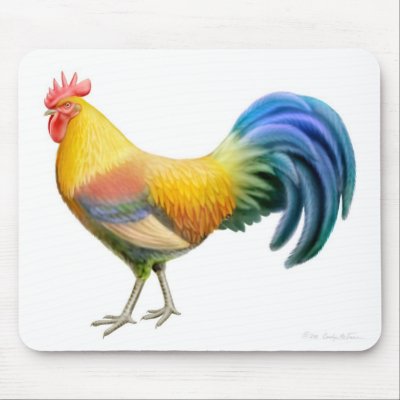 Both hubby and I really had a good laugh I tell ya! Smart little fart!